Baby bath foam Matylda 200ml
Code:
N0821I
Product detailed description
Why do we like it so much?
- this gentle bath foam does not dry out the skin, but keeps it supple and sufficiently hydrated
- the blend of essential oils of orange, lemon balm and coriander also harmonises children's minds and brings joy and peace, helping them to relax at bedtime.
- A soft, pleasant scent
How to use?
Add 1 tablespoon of foam under running water while filling the bath. This will ensure sufficient bubbles are formed. Note: The amount of foam is also affected by the hardness of the water.
Who will enjoy it?
Any child who likes to splash around in the bath with bubbles and animals. And every mother who wants to take gentle care of her baby's skin from the age of 9 weeks.
Be the first who will post an article to this item!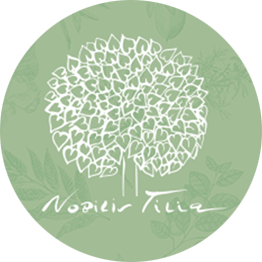 Natural and organic cosmetics from Bohemian Switzerland - NOBILIS TILIA. The history of this brand dates back to 1990 and behind its products are experts for whom harmony with nature is important. The name Nobilis Tilia translates to Krásná Lípa, the place where the company had its base. Nowadays, it operates on Vlčí Hora, in the middle of nature, where such production belongs. Nobilis Tilia products are natural products full of herbs, most of the products contain animal raw materials, unless you count beeswax, honey and propolis, whose effects cannot be replaced by anything.
The aromatherapy cosmetics we offer contribute to the mental and physical well-being of both mother and baby during pregnancy, during childbirth and after the birth of the baby. Massage oils, washing oils, tooth care, immune system support, excellent teas - this is just a small list of what we offer you from the Nobilis Tilia brand. We have selected the top products that we have tested on our little ones ourselves and can only recommend them.