Nobilis Tilia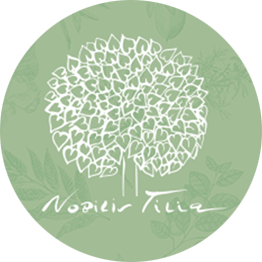 Natural and organic cosmetics from Bohemian Switzerland - NOBILIS TILIA. The history of this brand dates back to 1990 and behind its products are experts for whom harmony with nature is important. The name Nobilis Tilia translates to Krásná Lípa, the place where the company had its base. Nowadays, it operates on Vlčí Hora, in the middle of nature, where such production belongs. Nobilis Tilia products are natural products full of herbs, most of the products contain animal raw materials, unless you count beeswax, honey and propolis, whose effects cannot be replaced by anything.
The aromatherapy cosmetics we offer contribute to the mental and physical well-being of both mother and baby during pregnancy, during childbirth and after the birth of the baby. Massage oils, washing oils, tooth care, immune system support, excellent teas - this is just a small list of what we offer you from the Nobilis Tilia brand. We have selected the top products that we have tested on our little ones ourselves and can only recommend them.

No goods of brand Nobilis Tilia were found...