FOR THE SMALLEST ONES - wooden blocks 4 pcs
Code:
640016
Product detailed description
Genial, easy, timeless, just loved by every kid - czech toy.
Wooden folding toy for children ages 3 and up. Czech product of the brand DINO TOYS. This toy meets the legally prescribed norms and has been certified by a state testing laboratory.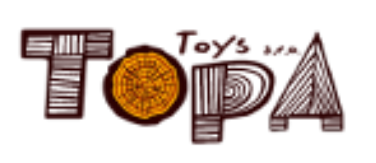 Additional parameters
Category

:

Wooden cube toys
Warranty

:

2 years
Weight

:

0.175 kg
Age by Certification

:

CE 3+
Dimensions

:

14,3 x 13 x 4
Material

:

Wood
Materials

:

spruce wood
Number of parts

:

4
Use

:

Toy
Rozměry

:

14,3 x 13 x 4
Materiály

:

smrkové dřevo
Počet dílů

:

4
Be the first who will post an article to this item!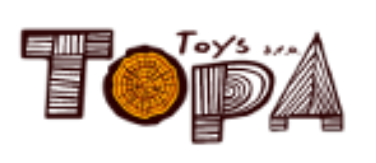 The company DINO TOYS was found in 1993 by the visionary, lover of games and horses, Ladislav Mareš. From the very start the Czech manufacturer has been careful about quality, which corresponds to strict European norms and standards, and is the holder of a Safe and quality toy. Dino Toys follows the newest trends worldwide. Great emphasis is also placed on the game's design and development, which teaches the player from an early age to adulthood, and so offer suitable games for the development of motor and thinking skills. During the spring of 2018, the company TOPA took over Dino Toys, a traditional maker of wooden picture blocks. The company's takeover of the TOPA production sector was the logical solution of the long-term business relationship between the two entities, as the wooden picture blocks were the trademark of Dino Toys. The company is a holder of many lucrative licenses and creates products with motives of selected movies from Disney, of the legendary Krteček by Zdeněk Miller, and well-known characters from bedtime stories shown on Czech Television.
The wooden picture blocks of the brand TOPA are quality and tested by time quality toys.The TOPA wooden blocks, sometimes called cubes, are meant to develop children's logical thinking and motor skills. At the same time they are very fun and gratifying toys, that can withstand anything. The tradition of TOPA toys, manufactured in Stará Paka in Podrkonoše, dates back to the year 1952. The picture blocks are made from quality, dried, mainly spruce wood from the Podkrkonoší in the size of 3,7x3,7x3,7 cm. The pictures and glue comes exclusively from reputable suppliers. All the TOPA picture toys fulfill strict safety and hygiene standards, are tested by a state laboratory and comply with the norm EN 71, which is confirmed by relevant certificates.
QUALITY, SAFETY, PRODUCTION: high quality and safe products - tested toys - highly durable parts - original design and processing made in the Czech Republic - made from indigenous wood - nature-friendly production in accordance with EU standard EN 71 - toys meet CE requirements - quality certified paints and varnishes - additional certified materials