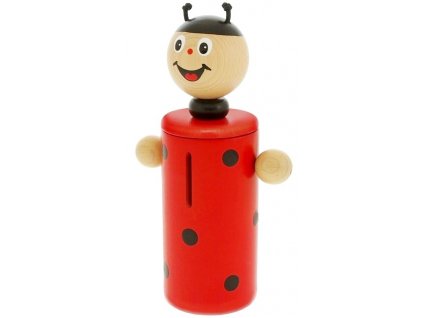 Hello, I'm the money bank Ladybug made from beech wood, and I am suitable for playing with kids or as a funny gift for adults. Children can play with me as a puppet or train...
Code:

42301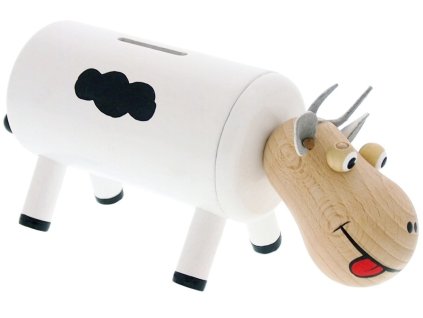 Hello, I am beechwood money box Little Cow and I am perfect for children for playing or as a funny gift for adults :) Children can play with me as a puppet or train their soft...
Code:

42321
Children crayons storage ABA racks are hand painted, high quality and practical wooden toys with happy design. The part of every sttorage rack is six colorfull crayons in separated package.This collection of storage racks offer a lot of children favourite motives. There is a giraffe, cow, elephant, dog, raven, clown, ladybird, horse, zebra, sailor, Hurvínek, joker, dragon, bee, crocodile, lion and more. These wooden pencils storage racks are given for kids from 3 years and they are suitable for boys and girls. They are ideal to place on the child desk. Crayons storage racks ABA are happy helpers for drawing but also functional toys or decorations to the children´s rooms. These wooden toys are useful for improving children motor skills. Kids can improve their grip and practice moves and coordination of their fingers by drawing. They are also learning tidiness when they put the crayons back into the storage rack. Colorful performance of these wooden toys can support visual perception and children fantasy.