Wooden sewing - CAT
Code:
80233
Related products
Product detailed description
Our wooden lacing kits are characterised by their high quality, which is particularly visible in the holes, which are very finely machined to ensure that the sewing process is smooth. Children can start with the simpler version of threading the cord on the wooden body and, once they have mastered this part, start sewing on the individual coloured pieces.
Who are they for?
Our wooden sewing is designed for children who need to improve or practise their fine motor skills.
Because of its flawless workmanship, it will also please parents who are looking for games and toys made of natural materials for their children.
A suitable tool for kindergartens who want to improve their children's fine motor skills.
Wooden toys from the brand Karel Makovský fullfil the most challenging european norms and had all been certified by the proper testing institutes. They include certified, water dilutable colours and a rigorous solution that allows the toy to have many details. They make for highly safe wooden toys. Only the most quality czech wood is used to produce these toys. The trees that are used are grown in according to the ecological forestry. The right selection of the wood is the base for every quality product. Cutting down and drying the wood is fully controlled by us as well. The brand Karel Makovský brings you didactic toys, jigsaws, puzzles and wooden didactic toys for kindergartens and creative workspaces. Great emphasis is placed on the design and creating of these wooden toys and that's why the products are created in cooperation with professional designers and artists.
high quality and safe products
tested toys
handmade and hand painted
water-soluble certified paints
highly durable parts
original design and processing made in the Czech Republic
made from indigenous wood
nature-friendly production
in accordance with EU standard EN 71
toys meet CE requirements
selected wood (beech)
high quality certified paints and varnishes
additional certified materials
Additional parameters
Category

:

B2B E-shop
Warranty

:

2 years
Weight

:

0.086 kg
Age by Certification

:

CE 3+
Dimensions

:

15 x 10,5 x 2 cm
Material

:

Wood
Materials

:

beech wood
Use

:

Toy
Rozměry

:

15 x 10,5 x 2 cm
Materiály

:

bukové dřevo
Be the first who will post an article to this item!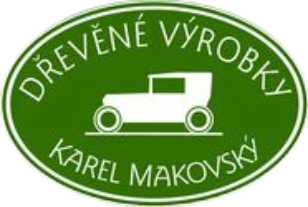 Wooden toys of the Karel Makovský brand meet the most demanding European standards and all of them have been certified in testing institutes designated for this purpose. They are manufactured using certified and water-soluble paints and the attachment of the small pieces is also very precisely designed. They are very safe wooden toys manufactured in the Czech Republic. The best quality Czech wood is used for the production of these toys. The trees for production are grown in the organic forestry regime. The selection of suitable wood is a prerequisite for quality products. The cutting and drying of the wood is done in-house. The Karel Makovský brand brings didactic toys, building blocks, puzzles and wooden didactic toys for kindergartens and creative workshops. Great emphasis is placed on the design and layout of these wooden toys and the products are therefore created in collaboration with professional designers and artists.