Hand puppet in pop-up cone - Witch green - 59cm
Code:
11164A
Product detailed description
Introducing the Hand Puppet Pop-up Cone, a high-quality product made in the Czech Republic that is sure to bring joy to kids and adults alike. Our puppets are made from certified materials, ensuring that they are safe for kids as young as 3 years old.
Our pop-up cone design makes playing with these hand puppets easy and fun. Children can use them as hand puppets and let their imaginations run wild, or they can play with the pop-up cone itself and discover new ways to explore the world around them.
Playing with hand puppets has been shown to be beneficial for children's development. It helps to improve their communication skills, boosts their self-confide
nce and self-esteem, and develops their empathy and emotional intelligence. With our Hand Puppet Pop-up Cone, children can develop these important life skills while having fun.
As a B2B customer, you want to provide your clients with high-quality, safe, and engaging toys that support children's learning and growth. Our Hand Puppet Pop-up Cone ticks all the boxes. Made in the Czech Republic with the highest standards of quality and safety, these hand puppets are sure to delight children and adults alike.
If you run a toy shop, day care, kindergarten, pre-school, or small puppet theater, the Hand Puppet Pop-up Cone is the perfect addition to your product line. Give your customers a fun and educational toy that supports children's development and provides hours of entertainment.
Additional parameters
Category

:

Puppets in the cone 52-60cm
Warranty

:

2 years
Weight

:

0.08 kg
Age by Certification

:

CE 3+
Dimensions

:

10 x 10 x 57 cm
Material

:

Textile
Use

:

Toy
Rozměry

:

16 x 10 x 59 cm
Be the first who will post an article to this item!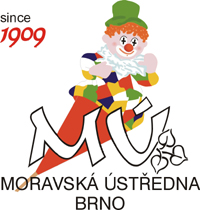 Textile and plush toys from MORAVSKÁ ÚSTŘEDNA BRNO are characterized by very high quality workmanship and sophisticated design. All toys are safe and regularly tested. The materials used in the production are of high quality, health-safe and certified for use in the manufacture of toys. The main materials are plush, micro plush, cotton and felt. The development and production of all MÚ toys is carried out exclusively in the Czech Republic. Great emphasis is placed on the design and layout of these textile and plush toys and the products are therefore created in the hands of expert, in-house designers. The range includes products for schoolchildren, preschoolers and even the youngest children. The collection of MÚ Brno products also includes many licensed motifs. The most famous is the Mole, which is produced in many designs and sizes. There are also Mole's friends, the whole Rumcajs family, the popular Four-Leaf Clover, Hurvínek with Mánička and Spejble, the inseparable pair of Křemílek and Vochomůrka, Rákosníček, Maxipes Fík and Popeye the Sailor. The list of toys on which you can find a tag with the MORAVSKÁ ÚSTŘEDNA BRNO logo does not end there. The company's designers have created a long line of other fairy tale characters, plus rabbits, elephants, teddy bears, dogs and other cuddly creatures.