KROKIDO is a leading manufacturer of quality handmade and hand painted wooden figurines, magnets and key chains. Handmade and detailed precision painting - this is what KROKIDO products offer you. In Nový Bor in the so-called Crystal Valley, original wooden products with unique hand painting are created.
In our assortment you will find:
- wooden figurines for sitting - Friendly Krokies
- Wooden spring-loaded figurines - Bouncing Krokies
- wooden magnets - babyKrokies
- wooden keyrings - babyKrokies
We offer a wide range of popular themes such as fairy creatures, human characters and animals.
Last but not least, we are engaged in the custom production of special high-quality products, which are mainly intended for museums - painters, writers, famous personalities, or specific professions such as astronaut or chimney sweep based on precise backgrounds.
CUSTOM PRODUCTION
What do our products boast?
- Precise hand painting. Experienced painters breathe life into each product, so the detailed painting catches the eye at first glance.
- We use certified water-based paints that are suitable for children from 1+ years of age.
- We subject every product to a thorough double check
- Our products are made from hard beech wood which is resistant to scratches and mechanical damage, we use natural materials and glue which is suitable for children from 1+.
Would you like a souvenir, promotional or souvenir item especially for your event, company or your shop? Together we will design a unique product that exactly matches your ideas, whether it is a world-famous painter, composer, sports fan, scientist, politician,... The possibilities are almost limitless.
Our specialty for many years has been wooden sitting figures, spring figures, keyrings and magnets. They can be in the form of a pet, a mascot with your logo, a famous person and many others.
Contact us with YOUR IDEA and we will turn it into an ORIGINAL PRODUCT!
We offer three types of products - FIGURINE, KEYRING and MAGNET. If you know what and who the figurine should represent, you win! Don't know? No problem, we'll figure it out together.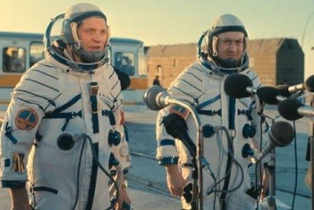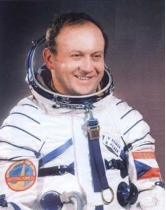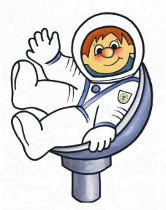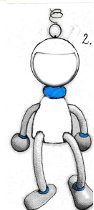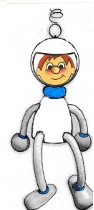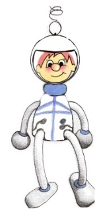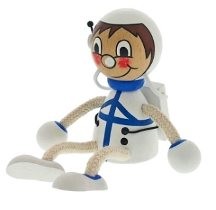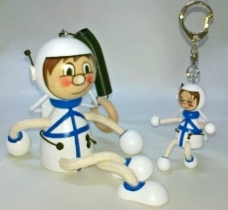 • Choose your wood finish, colours and accessories. You can choose from different types of paints (we use natural, environmentally friendly paints and varnishes that comply with the European standard EN 71) or we will leave the product in a purely natural finish. You can combine the style and colour of your hair or other accessories made of felt, cotton, barex etc.
• We also offer a wide range of accessories such as straw hats, musical instruments, sports equipment, teapot, book, stethoscope, cupcakes and clothes to make your figure exactly what you are looking for.
Of course, we will be happy to help you with everything and design the pattern together. Do you just have an idea and don't know how to do it? No problem, we can handle that too.
•

Decorate with a logo

- The icing on the cake is the addition of your company or event logo, the product will suddenly become a unique and very personal item. Depending on the quantity and complexity, we use hand painting or pad printing.
Delivery time is individual
We start production after payment and delivery of all documents. The delivery time is based on the capacity of the workshop and the complexity of the product, usually 4-6 weeks after receipt of payment and delivery of all necessary product parameters, including graphic documents. The delivery time may be extended according to the current workshop load, material deliveries, technological downtimes and holidays. Our minimum order quantity is 100pcs.
In case you need to deliver the product on a certain date, please let us know, we will try to accommodate you.
How we deliver?
We will keep you informed about the progress of the order , handover to production and the execution of the order. Once the product is ready to be shipped, we will send you an email and arrange for subsequent shipment or preparation for pick up by the selected carrier.
We look forward to our future cooperation,
KROKIDO team
Contact us we will be happy to answer any questions and register you in our B2B E-shop where you will see our entire range with current prices and you can place your order online.
We look forward to our future cooperation! Your KROKIDO team