Panda - hand puppet for kids - 27 cm
Code:
24626C
Related products
Product detailed description
Our hand puppets are made from premium materials and are crafted with care and attention to detail. We take pride in our product quality and are committed to delivering a product that is both fun and safe for children to play with.
Playing with hand puppets from an early age has numerous advantages for a child's development. It promotes creativity, imagination, and communication skills, as children engage in pretend play and learn to express themselves through their puppet characters. It also helps with hand-eye coordination and motor skills as children manipulate the puppet and make it move.
At our wholesale website, we offer a wide selection of animal styles, including but not limited to, dogs, cats, lions, tigers, bears, and many more. We know that each child has their own unique preferences, and we want to make sure that we have something for everyone.
Our hand puppets are the perfect addition to any toy shop for babies or a toy shop that offers high-quality items. They make great gifts for children's birthdays, holidays, or any special occasion. We offer competitive pricing for our wholesale customers, and we strive to deliver excellent customer service to ensure a smooth and hassle-free experience for all our customers.
Thank you for considering our hand puppets for your toy shop. We look forward to serving you and helping to bring joy and creativity to children everywhere.
Additional parameters
Category

:

Hand puppets - Animals
Warranty

:

2 years
Weight

:

0.04 kg
Age by Certification

:

CE 0+
Dimensions

:

8 x 19 x 32 cm
Material

:

Textile
Use

:

Toy
Rozměry

:

19 x 8 x 27 cm
Be the first who will post an article to this item!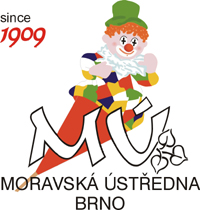 Textile and plush toys from MORAVSKÁ ÚSTŘEDNA BRNO are characterized by very high quality workmanship and sophisticated design. All toys are safe and regularly tested. The materials used in the production are of high quality, health-safe and certified for use in the manufacture of toys. The main materials are plush, micro plush, cotton and felt. The development and production of all MÚ toys is carried out exclusively in the Czech Republic. Great emphasis is placed on the design and layout of these textile and plush toys and the products are therefore created in the hands of expert, in-house designers. The range includes products for schoolchildren, preschoolers and even the youngest children. The collection of MÚ Brno products also includes many licensed motifs. The most famous is the Mole, which is produced in many designs and sizes. There are also Mole's friends, the whole Rumcajs family, the popular Four-Leaf Clover, Hurvínek with Mánička and Spejble, the inseparable pair of Křemílek and Vochomůrka, Rákosníček, Maxipes Fík and Popeye the Sailor. The list of toys on which you can find a tag with the MORAVSKÁ ÚSTŘEDNA BRNO logo does not end there. The company's designers have created a long line of other fairy tale characters, plus rabbits, elephants, teddy bears, dogs and other cuddly creatures.